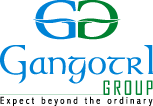 Welcome to Gangotri Group
Redefining the real estate industry in Kolkata, Gangotri Group embarks itself as a construction firm where you can expect beyond the ordinary. A high class real estate developer, the company has its registered office in Kolkata. The Group aims to achieve high design construction excellence within a limited timeframe at competitive prices.
Faq@NRI
A bank of answers regarding How to get a home loan...