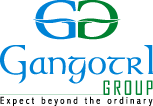 elements developed by GRAP Realty is a modern day residential complex where every aspect of new age living has been taken care of. Well ventilated airy apartments, 60% spacious open space, wide internal roads, landscaped green areas and a host of other project features make living at elements a truly pleasurable experience.

Ease of access to Birati railway station, Birati bus terminus, NSCBI Airport, Belghoria Expressway make elements a true locational gem.

ENJOY THE GOODNESS THAT elements HAS TO OFFER

elements fills your life with a bounty of lifestyle goodies you always wanted your family to enjoy. The closed community feel, the gentle breeze, the early morning mist, the quality family time at your leisure, all culminate in giving you an experience like never before.